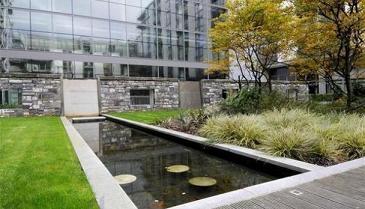 Property Asset Management believe that the quality of management that the apartment building owner has in place is fundamental in the overall experience of most apartment building tenants.

One bad or negative experience with the maintenance work carried out by the building management can lead the tenant to begin looking for another place to live. Property Asset Management "Do what they say they will do, when it is supposed to be done and we concentrate hard to get it right first time".

Combining our experience of Development, Letting and Block Management we bring a unique understanding of the Property Industry in that we have operated on each side of the property divide. As developers we understand the value of sustainable asset management and the needs and requirements of the Owners/Landlords.

Property Asset Management endeavor to increase the asset value and maintain the asset in a condition that it is ready for sale when our client decides. Through effective management we endeavor to create a building that has a" desirable address" and is therefore very marketable when the time comes to sell.
Preparation of Annual Budget and Service Charges
Company Returns (CRO)
Taxation
Insurance
Collect Service Charges and Manage Arrears
Electrical, Mechanical, Plumbing and Lift Service
Waste Management, Grounds Maintenance, Cleaning Personnel, Security, Pest Services

Bank Account and Sinking Fund management

Block Insurance Policies at the most competitive rate

Preparation of monthly statements and the payment of invoices

Appointment and liaison with Auditors

Attending Committee meetings and AGM

Communication with Solicitors regarding re-sales

Dealing with issues such as, noise disturbance, car park issues and waste disposal

Management Company Director Services