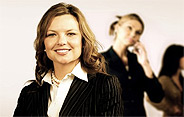 Financial Institutions can now produce an income stream from default mortgaged properties on a monthly basis through the appointment of a Rent Receiver.
The present financial climate has created challenges for Financial Institutions requiring direct involvement in the management of investment mortgaged assets.
Due to the challenging financial environment some borrowers are struggling to generate income streams and in some cases are leaving Investment properties vacant.

Properties become Undermanaged, Uninsured, Under rented.

This can result in the deterioration of the asset and in some cases can lead to dilapidation, resulting in considerable depreciation of the asset value.

The volume of distressed loans has increased, forcing Financial Institutions to bring a greater number of repossession cases before the Courts.

On receipt of a repossession order, the Financial Institution will have a property that is difficult to sell at a price that will clear the outstanding mortgage.
Most new mortgages for residential investment property allow for the appointment of a Rent Receiver, where there has been a default in repayments on the part of the borrower. A Rent Receiver can be appointed to distressed mortgage accounts where no payments have been made for periods of One year or more.
Property Asset Management is authorised to collect the rental income from an investment property on behalf of the Financial Institution, and to act as the Letting & Property Management Agent for the particular property. The appointment of a Rent Receiver to manage assets for the benefit of Financial Institutions has become a real alternative to expensive repossessions or distressed sales. By outsourcing to Property Asset Management, Financial Institutions can profit from the expertise, systems & processes of experienced rent receivers/management agents.
The benefits of outsourcing to Property Asset Management include:
Maintenance of Sustainable Asset Value ensuring premium sales value on liquidation of the asset.

Professional experience in the property management sector.

Releasing Financial Institutions personnel to focus on core activities.

Reduce Overheads associated with the property portfolio.

Eliminates fixed overheads, while only incurring a variable overhead depending on the size of the property portfolio.

Concentrate on the Monthly Revenue Spreadsheet rather than, time consuming tenant & property management issues.
property & building management